Sponsored Links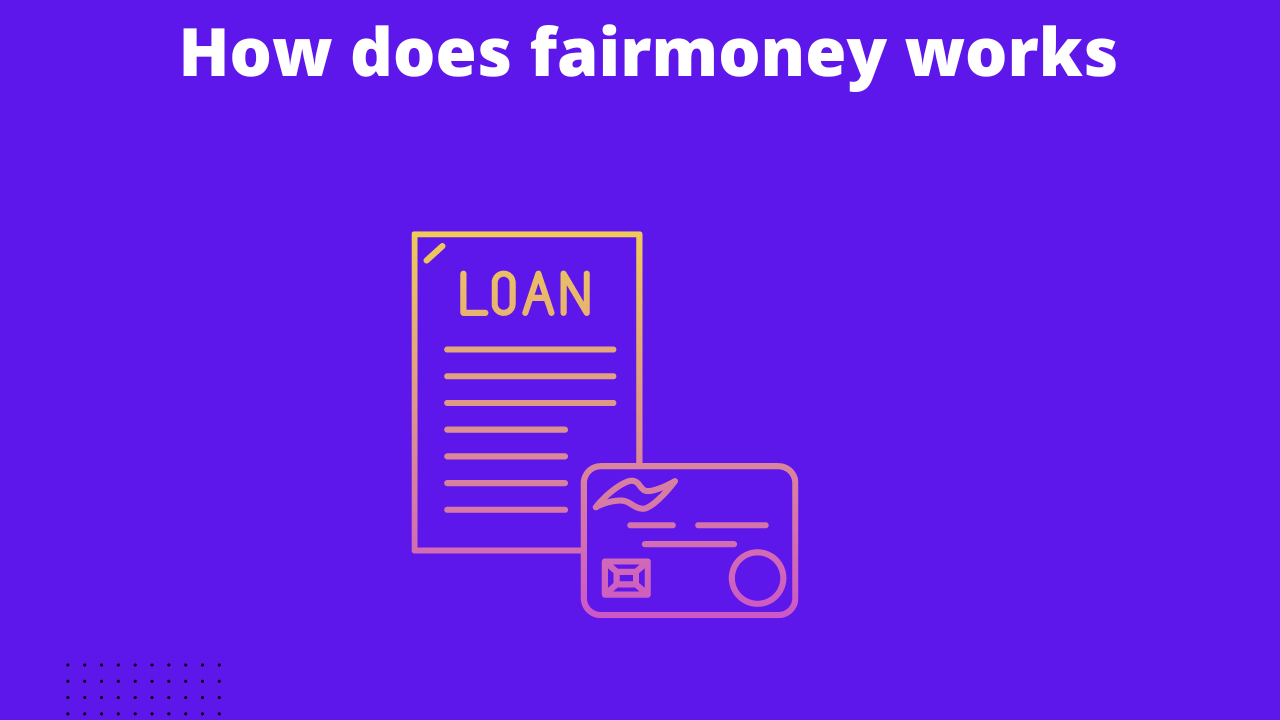 Many people have heard about fairmoney, but not everybody knows how it works. And yet, if you want to borrow money from fairmoney or want to use it for another purpose, you need to know how fairmoney works.
In this post, we are going to give everything you need to know about fairmoney, including what fairmoney is all about, fairmoney requirements, how does fairmoney works, fairmoney interest rate, and answers to the frequently asked questions.
So, let's dive in.
What is fairmoney all about?
Fairmoney is a digital lending platform that gives instant loans in Nigeria without collateral. However, despite the fact that fairmoney is basically for loan taking, it still does not mean that no other services are offered on the platform.
Fairmoney can be used to send and receive funds, buy airtime, and other similar services. However, to borrow money from fairmoney, you will need to meet certain requirements.
ALSO READ: 5 Best Online Loan Apps in Nigeria
Fairmoney requirements
The following are the requirements to borrow money from fairmoney;
Create an account: it is a must to have an account on fairmoney before you can be given a loan.
Age: To use the fairmoney Loan app, a user must be at least 18 years old.
Nationality: Only Nigerians have access to fairmoney and to borrow money through the site, you must be a Nigerian.
A valid ID card: Despite having a fairmoney account, you must still verify your account with a legitimate ID card, such as a national ID card, voter's card, driver's license, or any other kind of government-issued identification.
BVN: One of the key conditions to obtaining a loan from fairmoney is to link your BVN when applying for a loan through the Carbon app.
Personal passport: You will also need to go through the app's passport-taking process. I.e., you must use the app's camera prompt to take a live passport photo of yourself.
A valid ATM card: Another important condition for obtaining a loan from fairmoney is an ATM card. A working ATM card that will be used to repay the loan must be linked.
How does fairmoney works
Fairmoney works just like other popular loan apps; there are no much differences. If you are familiar with those loan apps like carbon, branch, and others, you will find fairmoney easy to understand.
Well, in case you are not familiar with those apps, here is how fairmoney works.
Firstly, you need to download the fairmoney app from either the Google Play store or the App Store and then register an account. While registering, you will be asked to verify your number or email.
Now that you have created an account, the account will be limited to most features, like taking a loan. However, the loan button will be available, but you will need to undergo a verification process to access the loan offers.
The verification is based on the requirements listed above. Once you complete the verification, you will have access to all Fairmont features designed for the users.
How to get a loan from fairmoney
Getting a loan from fairmoney is easy if you follow the right processes, which are as follows;
Download the fairmoney lending app from the Google Play or Apple App Store.
Create an account (Make sure you use the same number associated with your BVN)
Verify your email/phone number.
Upload your photo.
Deposit some amounts on the app.
Examine the various loan options, apply, and follow the procedures.
Please keep in mind that you will be required to link your BVN and ATM card and provide fairmoney access to your contacts.
Fairmoney interest rate
Fairmoney interest rate starts from 10%-30% monthly. However, it depends on the amount borrowed and the repayment period.
Fairmoney repayment period is always from 60 days to 180 days, while the minimum loan offer is N1,500 and N500,000 maximum. In simple words, the higher the repayment period and amount, the higher the interest.
FAQs
How real is fairmoney loan
Fairmoney is a legit app. in fact it is one of the best and most popular loan apps in Nigeria. Their interest rate and the services are awesome. If you have been looking for one of the reliable loan apps in Nigeria, consider checking fairmoney.
How much can i borrow from fairmoney for the first time?
The minimum loan offer available on fairmoney is N1,500. Many new users can only borrow the minimum amount. But in some cases, a new user can borrow up to N5,000, especially if you deposit some amounts before borrowing.
How much can I borrow from fairmoney for the second time?
The amount you can borrow for the second time on fairmoney is not certain. However, the common loan offer available for most people on the second time is always between N5,000 to N50, 000. Your repayment history in most cases determines how much you can borrow for the next time.
What will happen if I don't pay my FairMoney loan?
When you are applying for a loan on fairmoney, you will be asked to grant them access to your contact and also link your ATM card. Once, your payment is overdue and you refuse to pay, then will start calling and messaging you and your contacts.
It will get to some point that they will be deducting money from your bank account using the linked ATM card.
Final say on how does fairmoney works
knowing how fairmoney works will save you from a lot of stress, especially if you are planning to borrow money from the app. It is not surprising that some people don't get loans after registering on the platform.
This is because they don't know how the platform works or they don't follow the processes explained above. I believe by now, those who have read this post won't have a problem getting a loan from fairmoney or still be asking how does fairmoney works.
Finally, if you want to borrow higher on fairmoney, always make repay on time. A good repayment history will open higher loan offers for you on the platform.
Sponsored Links